We often have this type of request on Blurtit, so I'm pleased to say you have several options if you need a manual for your Huskystar 215 sewing machine.
For a start, there are downloadable PDFs of the 215's manual available at s2.vsmgroup.com and manualslib.com/manual.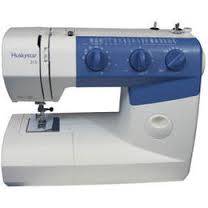 The Huskystar 215 must be a popular model, as there are also manuals provided online by
ps2netdrivers.net
and
manual and manualsguide.net.
You might prefer to contact the makers of the Huskystar 215, who are Husqvarna Viking. Their customer service number is 1800 446 2333.
If all else fails, you can ask for advice on one of the many online sewing machine communities, such as mastersewusa.com, sewing.patternreview.com or craftster.org/forum.
For more tips on sewing with a Huskystar, you might want to check out YouTube, which can often provide help on any pastime. Watch this beginner's guide, for example: