Unfortunately, I couldn't find a free manual for the Montgomery Ward UHT J1276 but if you are willing to pay $11 you can get a pdf copy of it from SewingMachineManuals.com or a hard copy for $19 (postage is free if you are in the US)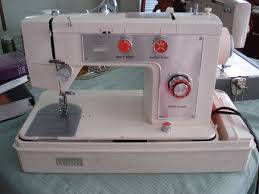 Just scroll down that page and you will come to your model number and the two options - hard copy or pdf.
It would be good to check that it is the correct machine by reading the description and looking at the photo before you purchase.  I wouldn't want you to spend your money only to find out it is not the right one!

You will need to use your credit card in order to pay, but the site looks safe and seems to have a good reputation, I always like to check first to be sure.

Just in case you are wondering how to thread the machine I have included a video below as I find sewing machines are like a maze to thread sometimes!  I find it's always easier when you can watch someone doing it.

I hope I have helped a little, enjoy your sewing machine!