As you might expect, this a common problem with sewing machine users, but there a lots of places online where you can access a manual for your Janome Memory Craft 3000. The first place to try would be content.janome.com, where you can download a PDF of the manual from Janome themselves.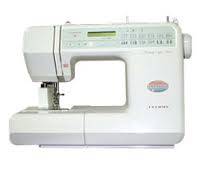 If something goes wrong there, there are several other sites providing a similar service, such as :
manualslib.com
homeappliance.manualsonline.com
bargainbox.com

Alternatively, you could try your luck in one of the sewing machine user community forums:
sew.usa.com

fixya.com
homesteadingtoday.com

These sites offer advice not only on missing manuals, but repairs, spare parts, and general discussion on machine sewing.
Lastly, you can call the Janome customer support line on 1-800-631-0183, ext. 774, send them an email via their website or write to Janome at Janome America, 10 Industrial Avenue, Ste. 2, Mahwah, New Jersey 07430.
You could even upgrade from a Memory Craft 3000 to a newer model. Here's a YouTube user's review of the Janome 9000: