Free printable bingo cards for baby showers
There are a number of different sources for free, printable baby shower bingo cards, as you'll see from those listed below: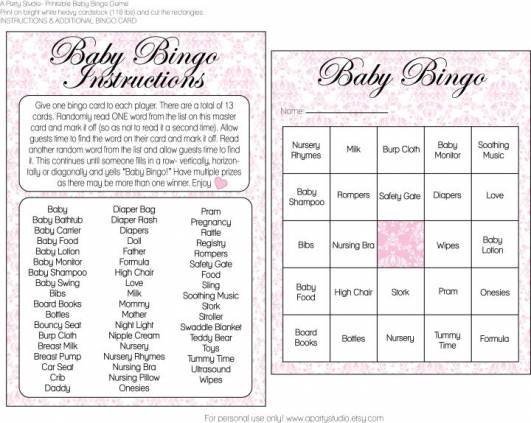 2. docstoc.com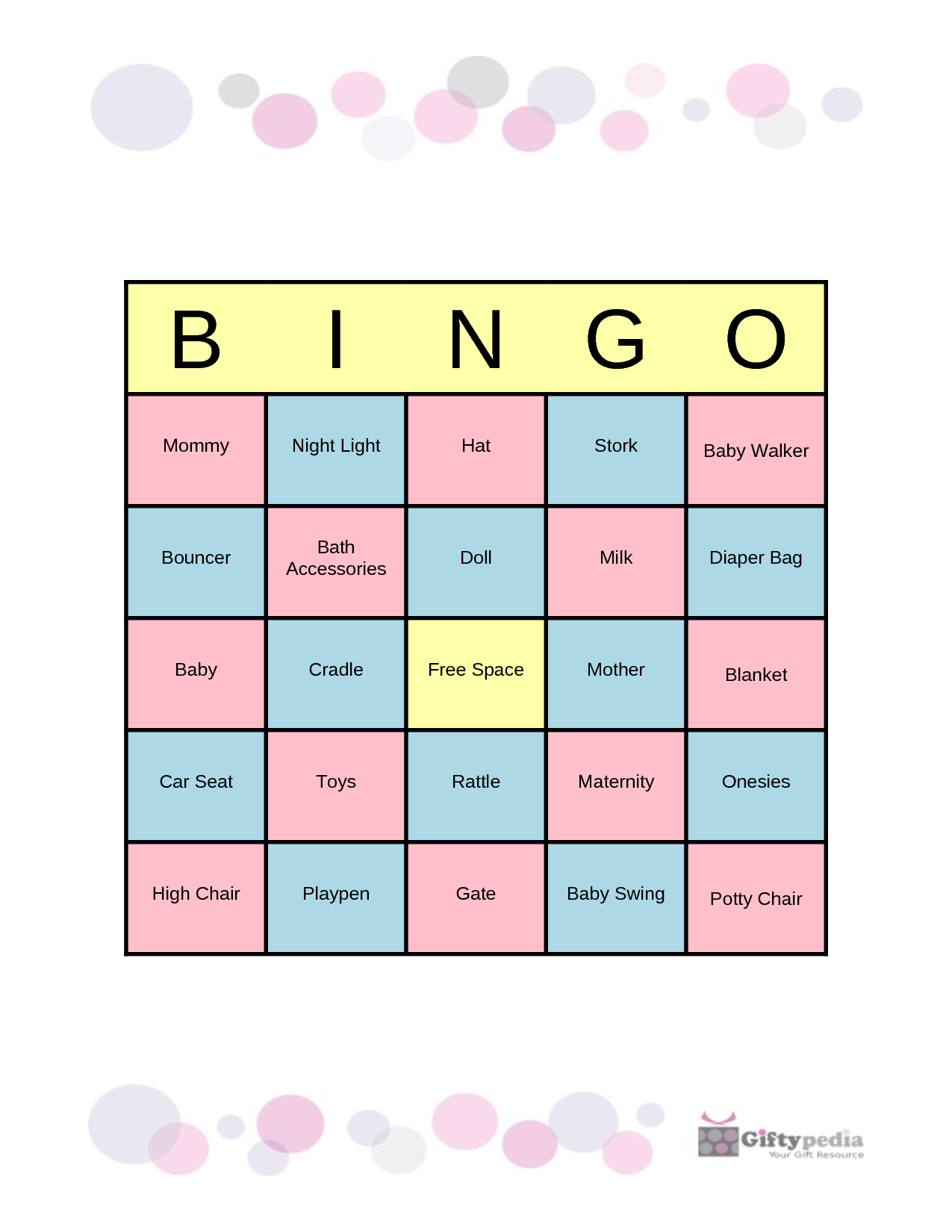 3.
Plan the Perfect Baby Shower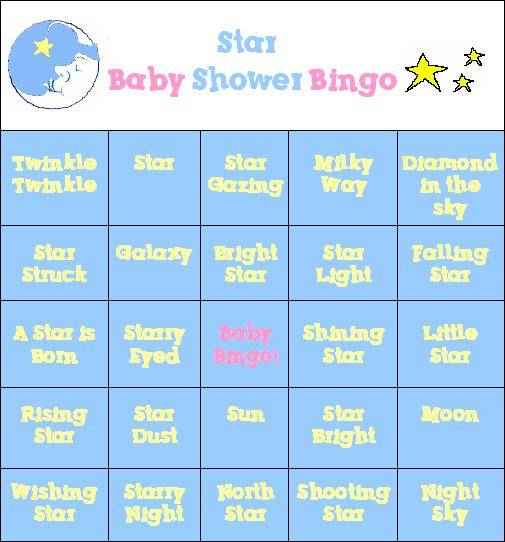 4. Bunny Bingo
This picture is by way of illustration only, as Bunny Bingo say that, if you contact them, they will send you a free PDF printable version.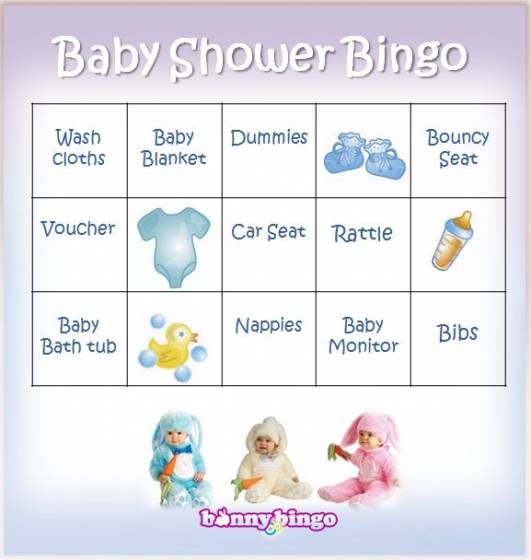 What other games can you play at a baby shower?
Apart from bingo, have you thought of any other games you could play at the baby shower? If not, there are lots of good suggestions here, at Best Baby Shower Ideas
What if your friend or relation is not pregnant, but is adopting a child?
Something else that I came across, while I was researching this answer - and really liked - was a selection games for use at adoption baby showers - which I think are a lovely idea.
Many of them can be used for traditional baby showers, too - so do take a look at the suggestions listed on the website, Child Adoption Matters.