College football can be incredibly hard, yes. It's certainly not for everyone, but many players feel that the enjoyment you get out of playing, especially on game nights, greatly outweighs the effort you have to put in.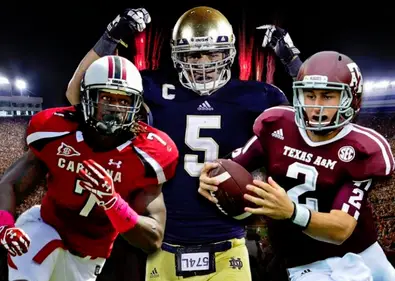 Though they're still only in college, football players in America are often at their peak physical fitness when they're playing in school. It goes without saying that getting into such good shape, and staying that way, takes long hours at the gym, training every week on the football field, and managing your diet. And that has to be done alongside keeping good grades in college.
Inevitably, not everyone is cut out for that kind of commitment. It's a lot of work. But the pay-off is in the enormous amounts of fun you can have playing at one of the highest levels the sport has to offer, in front of tens of thousands of fans, with everyone cheering you on!
To give you an idea of the kind of level you'd be playing at, here are some highlights from last season.